Benefits of Dual Language
Updated:
4/30/21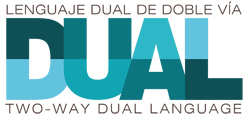 When you enroll your children in a
Two-Way Dual Language program
, you put them on a path for success in academics and in life. This enrichment model challenges children to become bilingual, creates a positive school culture and improves cognitive function throughout their lifetimes. From the start of their educational lives through adulthood and careers, the Two-Way Dual Language experience has enormous impact on achievement.
How it works:
The first two years, 90 percent of instruction is in Spanish. This immerses the children in the language. As they get older, the balance of language shifts, until fifth grade when the language of instruction shifts to 50 percent in English and 50 percent in Spanish. Children exit the program fluent in both languages and can eventually achieve a special bilingual distinction on their diploma, the Arizona State Seal of Biliteracy.
"If you talk to a man in a language he understands, that goes to his head. If you talk to him in his own language, that goes to his heart." - Nelson Mandela
Why English and Spanish?
These languages are the two most commonly spoken in the U.S. and hold official U.N. status as international languages.
How Dual Language Works
In Kindergarten, students
receive 90% instruction in Spanish with 10% instruction in English
. Continuing students receive instruction where the two languages
gradually reach 50% Spanish and 50% English by fifth grade
. The expected goal is for students to demonstrate grade-level literacy and fluency in both languages.
A 21st Century Education
The Benefits of Dual Language
New research indicates that students who master two or more languages develop key cognitive advantages, including greater attention span, enhanced mental agility, and can linguistically bridge successfully between content and the language of instruction. Students gain a new language and develop literacy in both their new language and their first one.
Dual Language learning also enhances students' preparation for college and university, as well as for career opportunities in the global market.
Contact Us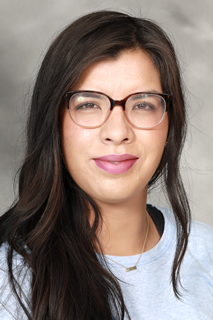 Anaid Jordan
Contact Anaid Jordan By Email
520-225-4329
Main Office

TUSD Two-Way Dual Language