Details
Updated: 2/7/20
¡Sí Se Puede Day! 2020 is scheduled for Wednesday, March 4 from 8:30-11:00 a.m.
Please bookmark sisepuede.pueblowarriors.org for event updates.
Event Agenda (Tentative)
8:30-9:00 a.m. - Registration & Meet/Greet
9:00-9:30 a.m. - Welcome & Event Information
9:30-9:45 a.m. - Group Picture & Fight Song
9:45-10:00 a.m. - Travel to 1st Classroom
10:00-10:25 a.m. - 1st Session
10:25-10:35 a.m. - Travel to 2nd Classroom
10:35-11:00 a.m. - 2nd Session
If you would like to join us and not speak, you are also welcomed. Please register and check that option on your registration.
Event Parking
Use the main entrance to Pueblo of 12th Avenue (south-bound right turn only) and park in reserved area in the main parking lot. We will have Pueblo students guiding you to the lobby of Auditorium to register.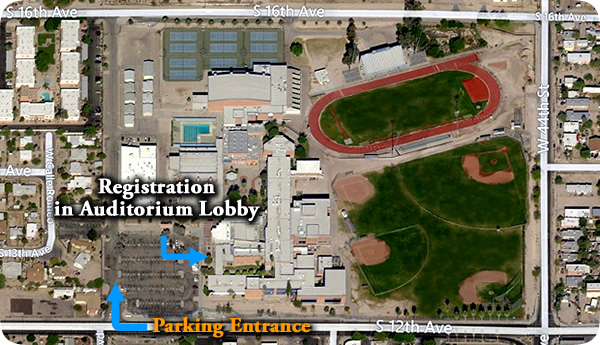 What Should I Talk About?
Our motto is 'Guiding young Warriors with your Pueblo past'. With that in mind, some suggested topics can include:
What are you doing now & what career path did you take to get there?
Experiences at Pueblo that may have led you to your career path.
Any advice for students that can lead them to be successful Warriors.
Significant experiences in your life.
Just put yourself in the students shoes, what would you like to hear? Ask yourself, what can I say or do to make it an interesting and the same time a learning experience? Above all have fun!