Home Of The Warriors!
Updated:
10/7/22
School Profile
Contact Information:
3500 South 12th Avenue
Tucson, Arizona 85713
Google Directions
Tel: 520.225.4300
Fax: 520-225-4595
Our Phone Directory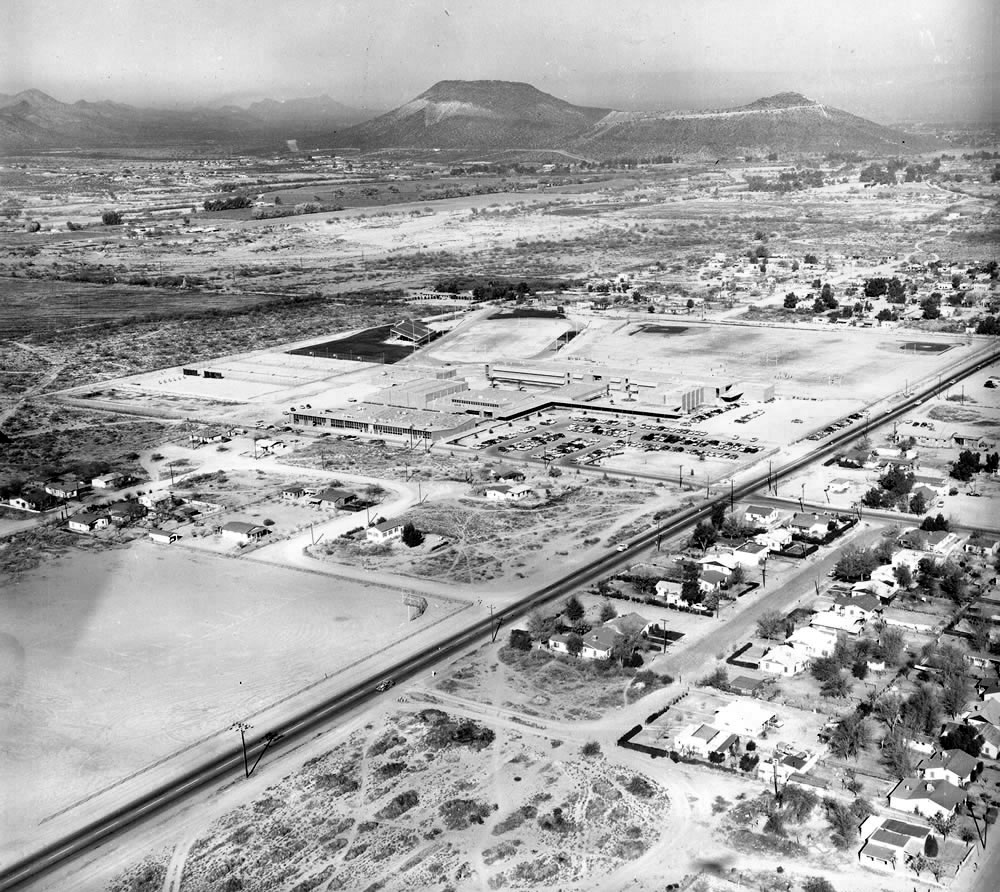 Aerial of Pueblo in 1956
(Click Image to Enlarge)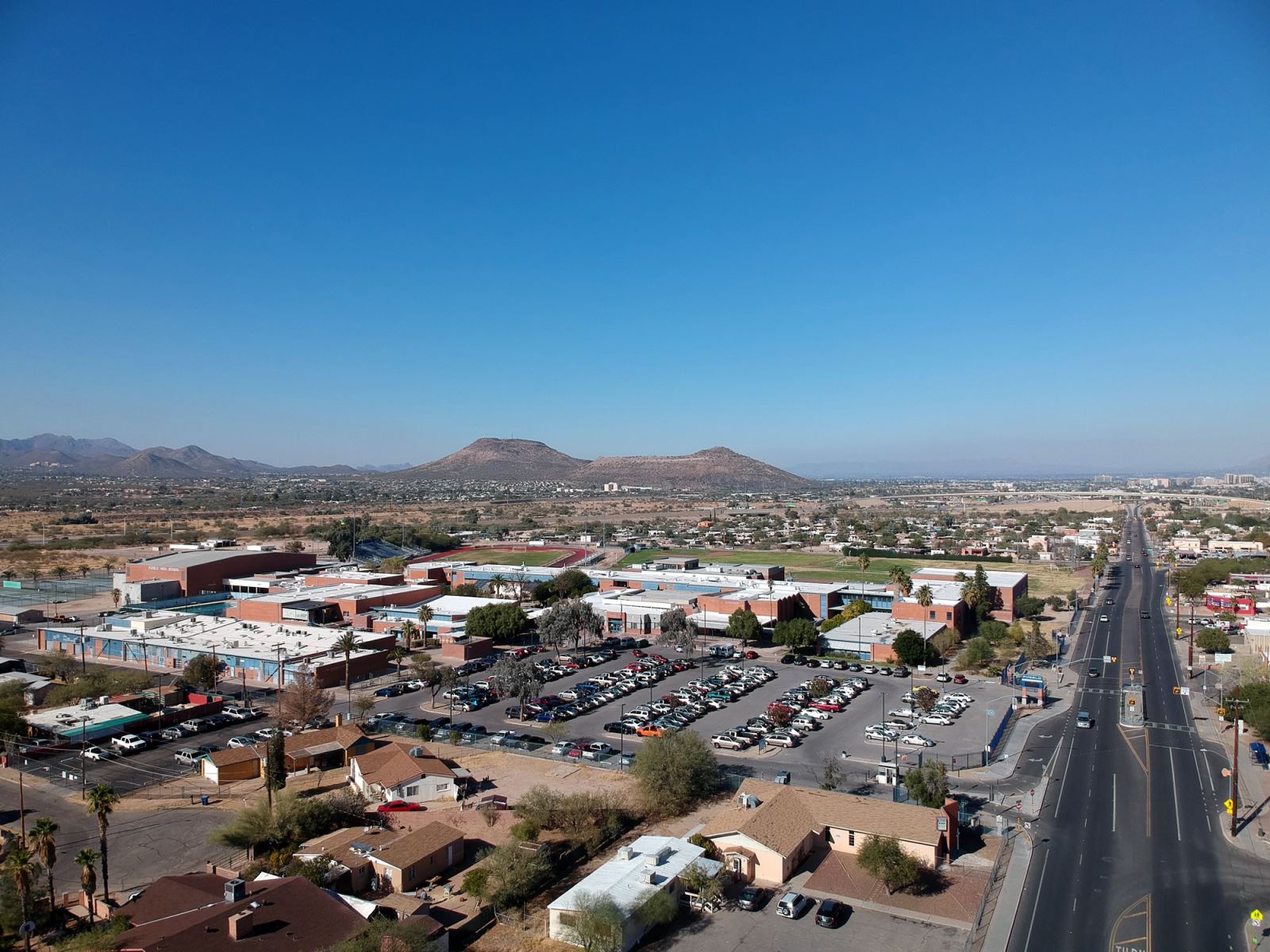 Aerial of Pueblo in 2018
(Click Image to Enlarge)
District:
Tucson Unified School District
Year Opened:
April 2, 1956
Paper Clip of Opening
Name Origin:
Spanish for "small town" and mascot in honor of native american students; chosen through a poll of students in 1956.
School Motto:
"¡Sí Se Puede!, Yes, it can be done!" is an indication of our firm belief that all students can accomplish whatever they desire.
School Colors:
Columbia Blue & Navy Blue
School Yearbook:
El Dorado
Enrollment:
1,800
Grades:
9-12
School Hours:
Bell Schedule