Welcome Back!
Updated:
7/21/22
Kick-Off Flyer 2022-23
FAQs
• What is Kick-Off Week?
Kick-Off Week is held before the start of the school year. Students & Parents will be able to stop at important stations in one place to make sure online registration is complete, immunizations are up to date, pay for fees, take picture for ID/Yearbook/Synergy & pick-up schedule. You will have the opportunity to get information on athletics, parent & student programs availabe to you.
• What if I can't attend on my assigned day?
We understand this will happen. We assign different days to different grades to keep order & shorten wait times. If you can't come on your assigned day, we do offer an all grades evening session on Wednesday from 3-8PM. If you can make it to that you can come to main office anytime after Kick-Off week to complete the process.
• What if I need a class schedule change?
Counselors will be on hand to help you with this. Remember that there are certain requirements for class schedule changes. There will be forms available at station where you pick up class schedule for other special requests.
• Will I still need to check out a laptop?
Yes, students will be expected to bring laptops to school everyday. A TUSD laptop will be required to complete class work & during testing days. Hot spots are also available.
• Will pictures be taken?
Yes, you will take one picture for Yearbook/Synergy with Dodson Photography. Remember there's a $5 sitting fee for this. A second picture will be taken for Student ID in Business Office. Students are expected to carry ID everyday.
Important Downloads
Bell Schedule 2022-23
Campus Tour & Map
TUSD Calendar 2022-23
Join us in the cafeteria on your scheduled day & time.
For a successful kick-off experience please...
Complete online registration for the 2022-2023 school year through ParentVue account. You can call 225-4302 if you need assistance.
Bring your registration documents if you were not able to upload them when completing registration online. Parent/Guardian ID, immunization record, birth certificate & current utility bill are required.
Come prepared to pay for for photos, parking permit, yearbook, outstanding fees, athletics fees & fine arts fees. Credit/debit, cash & checks accepted. Fees can also be paid online.
Only student and parent/guardian need to attend. Families with multiple students may come on the same day assigned to their oldest student.
Fees
Extracurricular activities
Athletics: $65 Fine Arts: $50
Others
Parking Permit (Seniors only): $6
Reserved parking space: $25
Duplicate schedule: $1
Replacement ID: $3
School Pictures
School pictures for the Yearbook, IDs & Synergy will be taken
FOR ALL GRADES
. A $5 sitting fee will be charged (cash preferred). Picture packages for Grades 9-11 can be purchased for an additional charge. Form available for download online or at station.
Picture Packet Order Form (Grades 9-11)
Class of 2023 Seniors
can schedule an appointment for your official yearbook photo with
Dodson Photography
at 520-790-7923. Book it today! Synergy photo can be used in yearbook if senior portrait not taken at studio.
Class Of 2023 Portraits Flyer
Kick-Off 2022-23
July 25-29, 2022
Cafeteria
Kick-Off Flyer 2021-23
Freshmen Only
July 25, 2022
8:00 a.m. - 3:00 p.m.
Sophomores Only
July 26, 2022
8:00 a.m. - 3:00 p.m.
All Grades
Evening Session Only
July 27, 2022
3:00 - 8:00 p.m.
Juniors Only
July 28, 2022
8:00 a.m. - 3:00 p.m.
Seniors Only
July 29, 2022
8:00 a.m. - 3:00 p.m.
Online Registration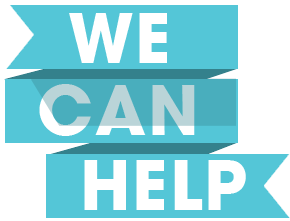 Need help completing your online registration for the 2022-23 school year? We are here to help!
Call 520-225-4302 for assistance.
Complete your online registration for quicker process at Kick-Off.